Because we care!
---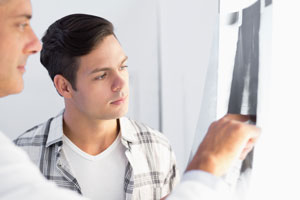 The healthcare industry is continually growing and changing. With the multitude of reforms and challenges that this industry faces, we have seen a rise in the number of self-pay patients that have ultimately contributed to an increase in "bad debts" in healthcare. At Trinity Hope, we understand that healthcare receivables are more complex and confidential than the accounts receivables of other industries. Therefore, our clients can rely on us to handle their patient/account holders with respect. It is our directive to provide customized accounts receivable services to our healthcare clients. To do so, we tailor the account recovery process to each healthcare organization and its patients, allowing for a successful and compassionate account resolution.
Our healthcare industry services
---
Trinity Hope understands the importance for customers to be contacted early on and regularly. More often than not, hospitals and healthcare providers simply do not have the time to pursue delinquent account holders as early and often as is necessary. To increase the likelihood of resolving delinquent accounts receivable while maintaining respect and compassion for the client's patients, Trinity Hope provides our healthcare industry clients with 1st party collections and 3rd party collections services.
1st Party Collections (Pre-charge off collections):
Our associates call on behalf of our clients to contact past-due customers with reminder calls.
3rd Party Collections:
If a customer does not respond to initial communication attempts, our associates are able to step in and provide immediate solutions.
At Trinity Hope we pride ourselves in delivering accounts receivables management solutions to the unique needs of a healthcare industry client and by providing exceptional customer service to make the account recovery process seamless and civilized.
What sets us apart from other collection agencies?
---
Trinity Hope Associates is a hands-on agency. We believe that it is necessary to reach out personally to patients to resolve their medical balance. Although by law we must send every patient a notice, we do not use that as our primary way of collection. All calls are placed individually by each of our collection representative. We understand that we only have a few seconds to connect with a patient; therefore, we must make our first few seconds count. We work with patients to find a way to pay their just debt. It is because of our quick connection, constant follow-up, and adaptability with the patient that we have a higher recovery rate compared to the national average.
Are you in need of account receivable management services?
---
If you don't have the personnel to collect from debtors
If you don't have the resources to hire a team dedicated to accounts receivables
Do you want to save on cost?
Would you rather focus on productivity instead of worrying about non-payment?
If you answered "yes" to any of the above questions, you may be interested in exploring how our accounts receivable management solutions can benefit the healthcare industry. Please contact us for more information on how we can help serve you and your customers.